Posts for: February, 2019
By Centre Family Dentistry
February 15, 2019
We all know that a child's baby teeth don't last forever. So if those little teeth develop problems, like severe decay, chips or cracks, it doesn't much matter—right? Wrong! National Children's Dental Health Month, observed in February, is the perfect occasion to remember why baby teeth need the same meticulous care as adult teeth:
Baby teeth perform the exact same jobs adult teeth do, only in little mouths. Without healthy teeth, a child can't eat comfortably, speak properly or smile with confidence. Given that the last baby tooth doesn't fall out until around age 12, children need to rely on these "temporary" teeth for a long time!
While there often are no symptoms of early tooth decay, badly decayed baby teeth can become painful—and the problem may get worse quickly. Untreated tooth decay can lead to suffering and expense that could have been avoided with relatively simply dental treatment.
Baby teeth help guide adult teeth into the right position. Each baby tooth helps hold the right amount of space open for the next tooth that will grow in. When a baby tooth is lost before the permanent replacement is ready to grow in, orthodontic problems can result.
As you can see, good dental health has a big impact on a child's quality of life and health—in both the present and the future. That's why it's important to treat childhood dental disease and injuries promptly and properly. Regular dental exams are the best way to keep on top of your child's dental health. If a cavity is discovered at a routine exam, prompt treatment can keep the decay from spreading to the root canals.
If your child plays sports, ask us about a custom-made mouthguard. This small device can protect your child's teeth from serious injury.  And if a baby tooth does get knocked out, let us know. It may be best to fit your child with a very small dental device called a space maintainer, which will hold that empty space open until the permanent tooth beneath it grows in.
If you would like more information about children's dental health, please contact us or schedule an appointment a consultation. You can also learn more by reading the Dear Doctor magazine article "Importance of Baby Teeth."
By Centre Family Dentistry
February 05, 2019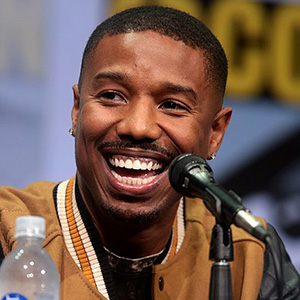 Some moviegoers have been known to crunch popcorn, bite their fingers or grab their neighbor's hands during the intense scenes of a thriller. But for one fan, the on-screen action in the new superhero film Black Panther led to a different reaction.
Sophia Robb, an 18-year-old Californian, had to make an emergency visit to the orthodontic office because she snapped the steel wire on her retainer while watching a battle scene featuring her Hollywood crush, Michael B. Jordan. Her jaw-clenching mishap went viral and even prompted an unexpected reply from the actor himself!
Meanwhile, Sophia got her retainer fixed pronto—which was exactly the right thing to do. The retention phase is a very important part of orthodontic treatment: If you don't wear a retainer, the beautiful new smile you're enjoying could become crooked again. That's because if the teeth are not held in their new positions, they will naturally begin to drift back into their former locations—and you may have to start treatment all over again…
While it's much more common to lose a removable retainer than to damage one, it is possible for even sturdy retainers to wear out or break. This includes traditional plastic-and-wire types (also called Hawley retainers), clear plastic retainers that are molded to fit your teeth (sometimes called Essix retainers), and bonded retainers: the kind that consists of a wire that's permanently attached to the back side of your teeth. So whichever kind you use, do what Sophia did if you feel that anything is amiss—have it looked at right away!
When Black Panther co-star Michael B. Jordan heard about the retainer mishap, he sent a message to the teen: "Since I feel partly responsible for breaking your retainers let me know if I can replace them." His young fan was grateful for the offer—but even more thrilled to have a celebrity twitter follower.
If you have questions about orthodontic retainers, please contact our office or schedule a consultation. You can read more in the Dear Doctor magazine articles "The Importance of Orthodontic Retainers" and "Bonded Retainers."