Posts for tag: diabetes
By Centre Family Dentistry
November 11, 2017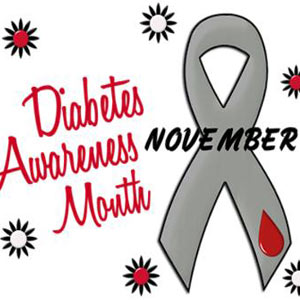 November is National Diabetes Month—a good time to look at the connection between diabetes and oral health. While it's important for everyone to take care of their teeth and gums, it may be especially important for people with diabetes.
People whose diabetes is not well controlled have a higher risk of infections in the mouth, especially gum disease, also called periodontal disease. Advanced periodontal disease is the number one cause of tooth loss among adults. Not only does diabetes put you at risk of oral health problems, it goes both ways. Periodontal disease can lead to higher blood sugar levels in people with diabetes and may increase the risk of complications such as heart and kidney problems.
But here's some good news: People who take good care of their teeth and gums may have better blood sugar levels and, conversely, better blood sugar levels generally result in better gum health. Many people successfully avoid complications of diabetes by taking good care of themselves, including their teeth and gums. Here are some things you can do to help control your diabetes:
Eat right, exercise and watch your weight for better blood sugar control.
Keep up with your oral hygiene routine at home.
Schedule regular dental visits and cleanings.
Better oral health combined with better blood sugar control will reduce your risk of complications from diabetes. Your dental care team can help you maintain the best oral health for better diabetes control.
If you have questions about diabetes and oral health, please contact our office or schedule a consultation. To learn more, read the Dear Doctor magazine article "Diabetes & Periodontal Disease."
By Centre Family Dentistry
August 20, 2017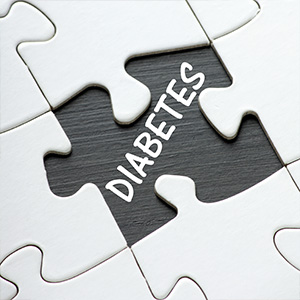 If you're one of the more than 26 million people in the U.S. with diabetes, you know first hand how the disease impacts your life. That includes your dental health — and whether or not implants are a good tooth replacement option for you.
Diabetes is actually the name for a group of diseases affecting how your body processes glucose, a simple sugar that provides energy for the body's cells. The level of glucose in the blood is regulated by insulin, a hormone produced in the pancreas. Diabetes causes the pancreas to either stop producing insulin (Type 1) or not produce enough (Type 2). Also in Type 2, the body can become unresponsive to the insulin produced.
The implications for either type are serious and can be life-threatening. If glucose levels are chronically too low or high the patient could eventually go blind, suffer nerve damage, or develop kidney disease. Diabetes also interferes with wound healing and creates a greater susceptibility for gangrene: diabetics thus have a higher risk for losing fingers, toes and limbs, and can even succumb to coma or death.
Type 2 is the most common form of diabetes. Fortunately, most people with this type can effectively manage it through diet, exercise and regular glucose monitoring; if need be, prescription medication can help regulate their levels. Even so, diabetics with their disease under control must still be alert to slower wound healing and a higher risk of infection.
Because implant placement is a minor surgical procedure, the aspects of diabetes related to healing, infection and inflammation could have an adverse impact on the ultimate success of the placement. Implant surgery creates a wound in the surrounding gum tissues and bone that will need to heal; the body's immune response in a diabetic can interfere with that process. And if infection sets in, the risks of implant failure increase.
But research has shown that diabetics with good glucose management have as high a success rate (over 95% after ten years) as non-diabetic patients. That means the implant option is a viable one for you as a diabetic — but only if you have your disease under control.
If you would like more information on the relationship between dental implants and other health conditions, please contact us or schedule an appointment for a consultation.